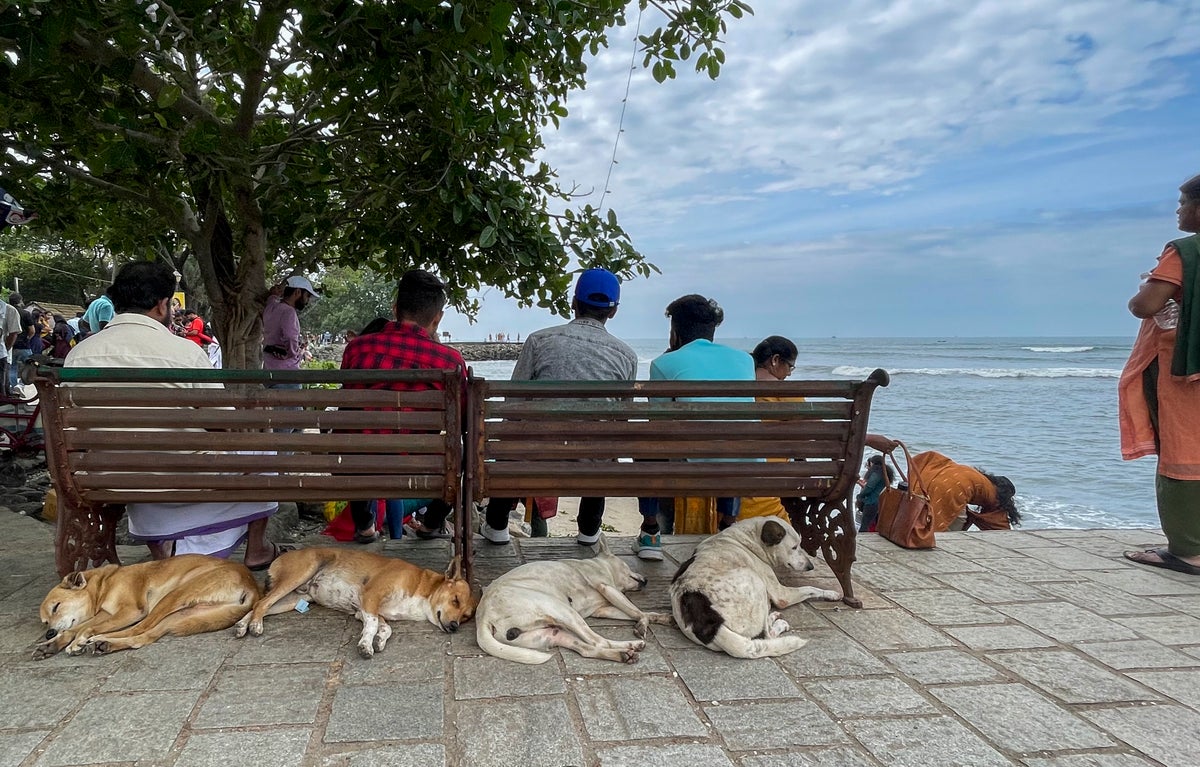 A month-old child sleeping next to his mother at a government hospital in India was taken away by a stray dog and mauled to death.
The child's body was found outside the hospital in Rajasthan state's Sirohi district. Surveillance footage showed two dogs entered the hospital's tuberculosis ward during the early hours of Tuesday and one of them dragged the infant away, local police said.
The father of the child, identified as Mahendra Meena, was admitted to hospital for silicosis treatment.
According to the police, the child's mother was attending to the patient and had fallen asleep. There was no hospital staff present inside the ward during the incident.
"Post-mortem has been conducted by a medical board. A case will be registered in the matter after further investigation," the police said in a statement.
The infant's family has accused hospital authorities and the local police of making his wife sign "blank papers". The infant's father alleged the officers performed the baby's last rites without informing him.
"I was admitted to the hospital on Monday. Dogs were coming inside the ward and I chased them away," he was quoted as saying by news agency PTI.
"My wife woke up at 2am (local time) and found the dogs mauling our child."
"I could not even see my son's face," he added.
The hospital authorities said the patient's attendant was sleeping, while the hospital guard was attending to the other ward.
"I have not seen the CCTV footage (of the incident). I will be able to comment only after the investigation," Virendra Mahatma, the acting principal medical officer of Sirohi district hospital, told reporters.
A large number of stray dog attacks have consistently been reported in India, where many housing societies have deemed them to be a menace, even as scores of incidents of cruelty against dogs have gone unreported.
The incident comes less than a fortnight after a four-year-old was mauled to death by a pack of stray dogs in India's southern state of Telangana.
The boy, identified as Pradeep, was accompanying his father to his workplace in Hyderabad city, when at least four dogs started barking at him.
During the moment of the attack, the toddler was seen walking alone. He was rushed to a hospital but was declared dead by the doctors.
In June last year, a stray dog entered the maternity ward of a private hospital in the northern city of Panipat and picked up a newborn from beside its sleeping mother.
The family found the three-day-old's body the next day outside the hospital.