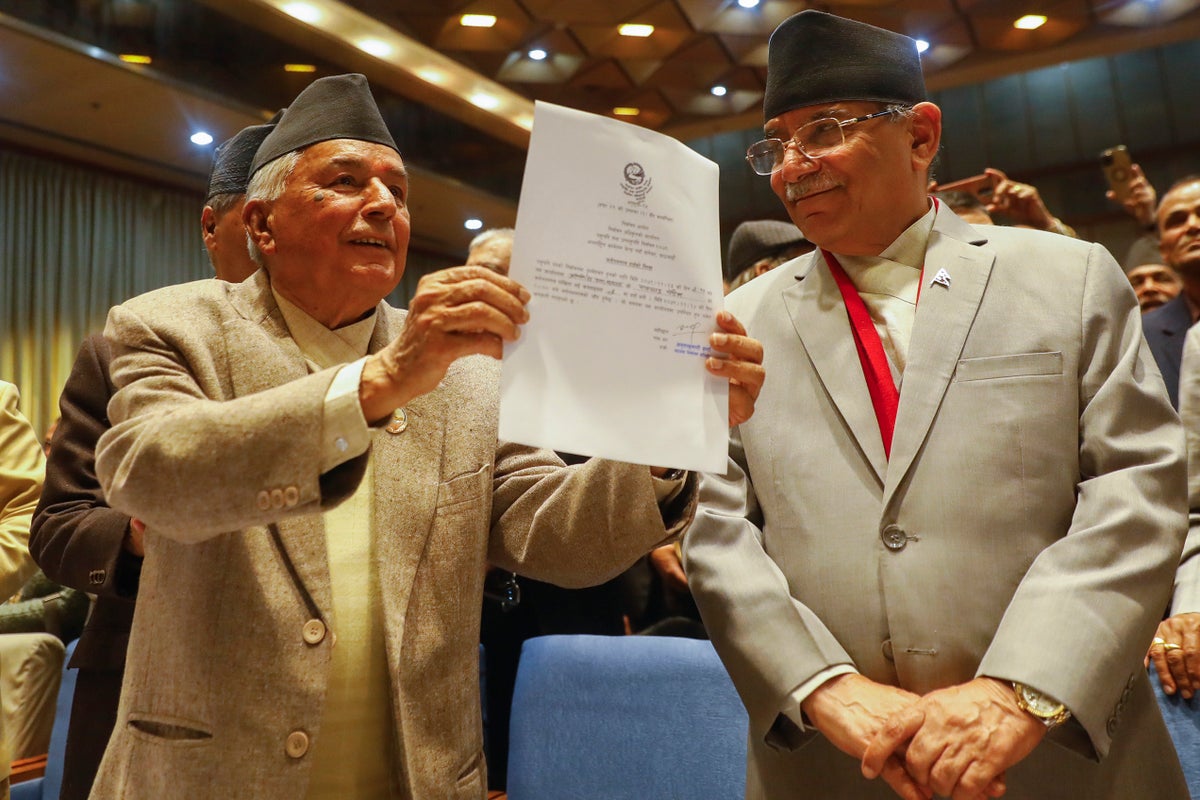 Nepal's deputy prime minister and three other ministers resigned on Saturday leaving the coalition government in turmoil.
Local media reported that prime minister Pushpa Kamal Dahal said on Friday that he would support Ram Chandra Paudel from the opposition Nepali Congress party in next month's presidential election, instead of the candidate from his coalition partner, the Communist Unified Marxist Leninist (UML) party.
This led to the exodus of the deputy prime minister and three others.
Experts, however, said that the move did not mean immediate trouble for the Nepalese prime minister but said that the turmoil could lead to a new coalition being formed.
Rajendra Lingden, the deputy prime minister who was also minister for energy, water resources and irrigation, resigned in protest on Saturday.
"The coalition under which we joined the government is no more intact," Mr Lingden was quoted as saying by Reuters. He added that it would not be "proper for them to continue in the government."
It was unclear at the time of writing this report whether the resignations have been accepted by the prime minister.
Nepal is set to elect its third president on 9 March.
Kathmandu Post quoted a local leader, Prakash Jwala as saying: "The meeting the prime minister summoned on Friday evening had a single agenda: whom to give the post of President. We accepted his proposal to give the post to the Congress."
Local media reported that Mr Paudel filed for his presidency on Saturday.
Parliamentary elections were held in November in Nepal but no party won a majority, leading to the formation of a coalition government headed by Mr Dahal.
Additional reporting by agencies