Former Mumford & Sons member Winston Marshall joined "Tucker Carlson Today" to discuss how cancel culture affected his life and career after speaking out against violence in the 2020 Black Lives Matter riots.
The Grammy-winning rock band's guitarist and banjoist fell victim to cancel culture in 2021 after tweeting his support for a book by conservative author Andy Ngo that exposed the radical and violent tactics of Antifa.
At the time, Marshall called the book "important" and praised Ngo. He argued that anyone who cares about Black lives should have been dismayed by the violence that erupted following the death of George Floyd in Minneapolis.
PORTLAND RETAIL CHAIN ANNOUNCES IT WILL NOT SELL ANDY NGO'S BOOK IN ITS STORES AMID LEFTIST UPROAR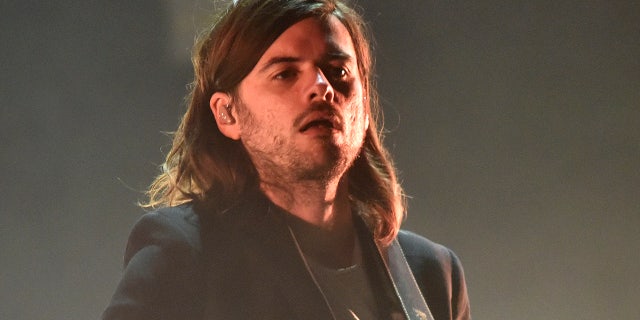 During this time, many celebrities were posting on social media black squares in support of Black Lives Matter and links to funds to bail out violent rioters who were accused of destroying property and attacking police. 
"I guess that's perhaps why what happened to me is because it was so contrary to the prevailing politics, I guess, of the creative industries," said Marshall. 
Marshall described when the initial outrage began he felt his life "start to crumble." 
"It was a real-life dog-pile. … The people I were working with, they were getting attacked by these Antifa. Maybe not quite as much as me, but they were getting harassed by these people as well."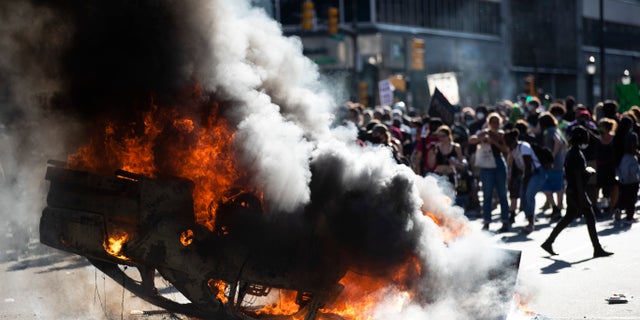 Marshall, who now hosts a podcast, said the response was relentless, recalling that his Wikipedia page was changed repeatedly. 
"They're very effective online. There was a whole night where they were changing my Wikipedia page from Winston Marshall is a banjo player to 'Winston Marshall is a fascist.'
"They just swarm you like hornets and everything they do to try and destroy you," said Marshall, adding that his friend was trying to correct the page only to have it changed over and over. 
Marshall said previously he has no regrets leaving the band.
"One needs to move forward and look forward in life. Things are what they are, and I'm enjoying the work I'm now doing very much."
Carlson spoke out against the intolerance of the left for dissenting views. 
"If you wind up with a society that cannot tolerate a man like Winston Marshall, who is rational, reasonable and decent, that's a problem. That's on you, not Winston Marshall," he said. 
The episode with Marshall is available now to watch on Fox Nation. 
SIGN UP FOR FOX NATION HERE
Fox News' Cortney O'Brien contributed to this report.