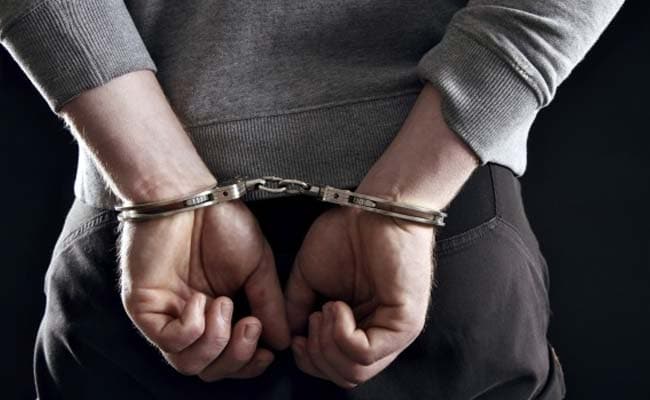 New Delhi:
A Municipal Corporation of Delhi (MCD) official has been arrested for demanding a bribe in lieu of facilitating hassle-free construction of a house in Delhi's East Shalimar Bagh, Delhi Police said.
According to the Joint Commissioner of Police (JCP) Madhur Verma, Head of the Anti-Corruption Branch (ACB) Delhi, on Tuesday, a complainant Saurabh Jain, a resident of East Shalimar Bagh, New Delhi visited the office of the Anti-Corruption Branch, Delhi.
"The complainant informed that one person namely Narayan posted in Health Deptt, North MCD is demanding a bribe of Rs 1,00,000 in lieu of facilitating in hassle-free construction of a house at East Shalimar Bagh, which belongs to Rajeev Jain who is the elder brother of the complainant," the JCP said.
"The complainant further informed that after due bargaining, now Narayan is ready to settle the matter in Rs 10,000," added the JCP.
According to the police, a raiding team was constituted after the examination. The complainant produced Rs 10,000 before the team and Phenolphthalein powder was applied to the same. The police team briefed the complainant and punch witness to be together the whole time during the raid. Thereafter the complainant contacted Narayan and fixed the meeting point. The raiding team along with the complainant proceeded to the meeting point.
At about 4:30 pm, the raiding team along with the complainant reached the meeting point at Shalimar Bagh, Delhi. Narayan was already present there, waiting for the complainant in a car, the police said.
According to police, the complainant along with the punch witness approached Narayan. After some chit-chat, Narayan demanded the bribe money from the complainant. On this, the complainant handed over Rs. 10,000 which was powdered with Phenolphthalein.
Just after that, as per signal from the punch witness, the raiding team rushed to the spot. Seeing the police party, Narayan tried to flee, but the raiding team apprehended him, the police added.
The police arrested the accused and recovered the bribed money of Rs 10,000 from his possession.
A case under section 7 POC Act, PS ACB has been registered against him.
Further investigation is being carried out in the matter.
(Except for the headline, this story has not been edited by NDTV staff and is published from a syndicated feed.)
Featured Video Of The Day
After Manish Sisodia, BJP Now Targets Arvind Kejriwal