The use of crypto for donations and purchases is not a new concept. However, the ongoing conflict between Ukraine and Russia has shed light on the advantages of using digital currencies for military aid.
When Russia began its invasion of Ukraine in February 2022, the Ukrainian government turned to social media to ask for donations in bitcoin, ethereum, stablecoin and other types of cryptocurrencies.
The response was overwhelming, with more than 100,000 people contributing to help the Ukrainian military effort.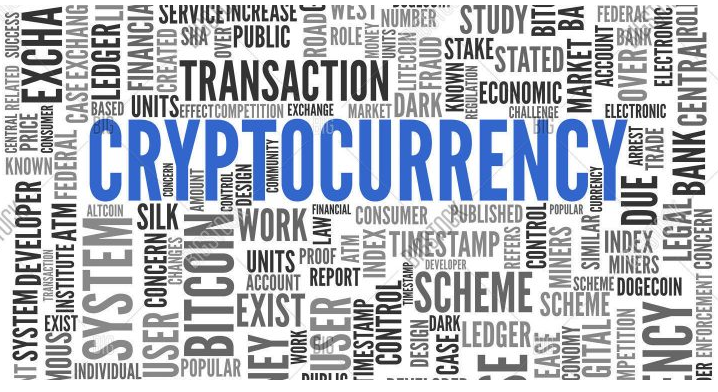 Image: FXVNPro
The use of cryptocurrencies for military aid is not just limited to donations. According to Alex Bornyakov, the Ukrainian deputy digital minister, the country has been using crypto to purchase combat essentials like helmets, bulletproof vests, optical sights and other combat equipment.
According to Bornyakov, around 60% of the military hardware suppliers were able to accept crypto, which proves to be very advantageous on the government's part as the conflict rages on.
Crypto Plays A Crucial Role During Times Of Crisis
Ukraine's capital city of Kyiv was in a decent spot to benefit from the expansion of crypto networks since the invasion broke out. A market research firm placed Ukraine at No. 4 worldwide for cryptocurrency adoption last year.
Ukraine officially recognized cryptocurrencies in September 2021.
Image: Money
One advantage of using digital currencies for these purchases is the speed at which they can be completed. The digital minister explained that traditional financial systems would have taken too long, and the Ukrainian military needed help immediately. However, with crypto, the purchases could be made quickly and efficiently.
As international donations began pouring in—nearly $55 million in a week back in March—the Ukrainian government quickly realized that crypto donation was the quickest and fastest way to handle the influx of money.
Also, Binance, the largest cryptocurrency exchange in the world, has launched a "Ukraine Emergency Relief Fund," a crypto-first crowdfunding site that accepts crypto donations easily. They gave the Ukrainian government $10 million in addition to this.
Crypto: The Faster And Better Solution
Another advantage of using crypto for military purchases is the decentralized nature of cryptocurrency payments. Unlike traditional financial systems that require intermediaries like banks and payment processors, crypto payments can be completed instantly and without delay.
Bornyakov said:
"We were able to secure the purchase of vital items in no time at all via crypto, and what is amazing is that around 60% of suppliers were able to accept crypto, I didn't expect this."
The transparent nature of blockchain technology also allowed the Ukrainian government to see where the donations were coming from, and they claimed that some came from Russians who wanted to support Ukraine's defense efforts.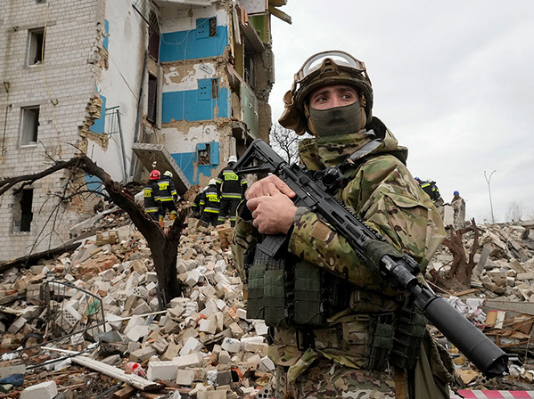 Image: The Harriman Institute - Columbia University
Ukraine's success in using cryptocurrencies for military aid has not gone unnoticed. In fact, the country has created the Crypto Fund Aid For Ukraine initiative.
CFAK is powered by a Ukraine-based crypto platform called Kuna and blockchain company Everstake, and supported by the Ministry of Digital Transformation of Ukraine.
CFAK has been a huge success, with one-third of the donated amount coming through the initiative. Bornyakov praised the effort, not just for the amount of money raised but also for the efficiency and speed of access to funds through crypto.
According to Bornyakov, who also serves as the government's de facto crypto spokesperson, Ukraine has received about $100 million in cryptocurrency donations.
The official stated at a recent online emergency briefing that more than $60 million of the $100 million was deposited into the main fund managed by the Ukrainian cryptocurrency exchange Kuna.
Crypto total market cap at $1 trillion on the weekend chart | Chart: TradingView.com
The conflict between Ukraine and Russia is ongoing, and the use of cryptocurrencies for military aid is likely to continue.
While crypto may not be a complete solution to the challenges faced by Ukraine, it has proven to be an effective tool for providing critical support to the country's military effort.
As the use of cryptocurrencies continues to grow and evolve, it will be interesting to see how it is used in other areas of conflict and crisis.
-Featured image from New Statesman