Two people are dead and several others were treated Wednesday after they were exposed to an unknown substance at a senior residential community in Syracuse, New York, authorities said.
Syracuse fire personnel responded to a 911 call about two people possibly dead at Brighton Towers at 10:30 a.m., Syracuse Mayor Ben Walsh said. First responders said that two people were dead on arrival and that another was transferred to a local hospital for an "altered mental state."
The identities of the people who died have not been released. No other deaths were reported.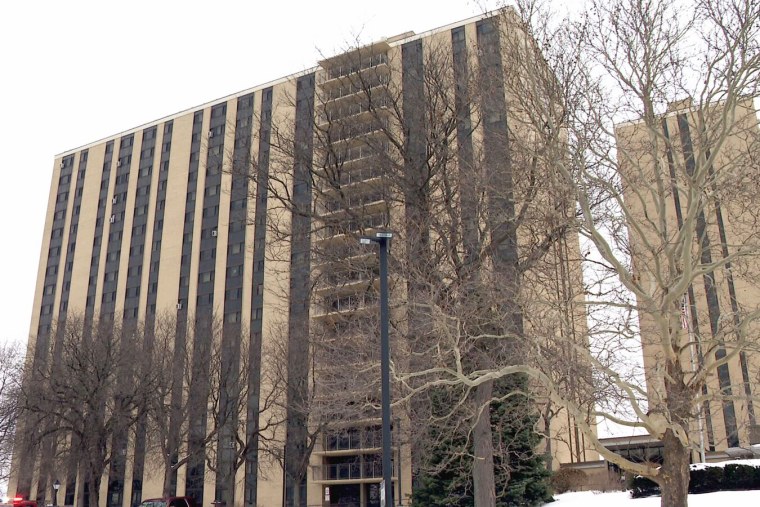 Three police officers who responded began feeling ill and were taken to SUNY Upstate Medical University for evaluation, Fire Department Capt. Matthew Craner said in a statement.
A firefighter who was part of the initial response was also taken to the hospital, he said.
The first responders all had symptoms ranging from nausea to elevated heart rate, Craner said.
Several hospital personnel also began feeling ill and the emergency department shut down for about 2 hours and 15 minutes to "manage the patients and prevent further exposures," the statement said.
Operations at the hospital have returned to normal and the nine patients who were treated there have been released, the hospital said in a statement.
People began feeling sick about 30 minutes after they were exposed to the substance, Onondaga County Executive J. Ryan McMahon told reporters.
The fire department's hazmat team returned to evaluate the building for potential substance exposure. The team evacuated 18 units on the sixth floor of the Brighton Towers building and firefighters monitored the air.
The sixth floor residents were able to return to their apartments before 6 p.m., Craner said in the statement.
"Firefighters were unable to definitively identify a specific hazard," the statement said. "The investigation continues into what caused the deaths and symptoms."
Elizabeth Maline and Josh Cradduck contributed.